Skip Main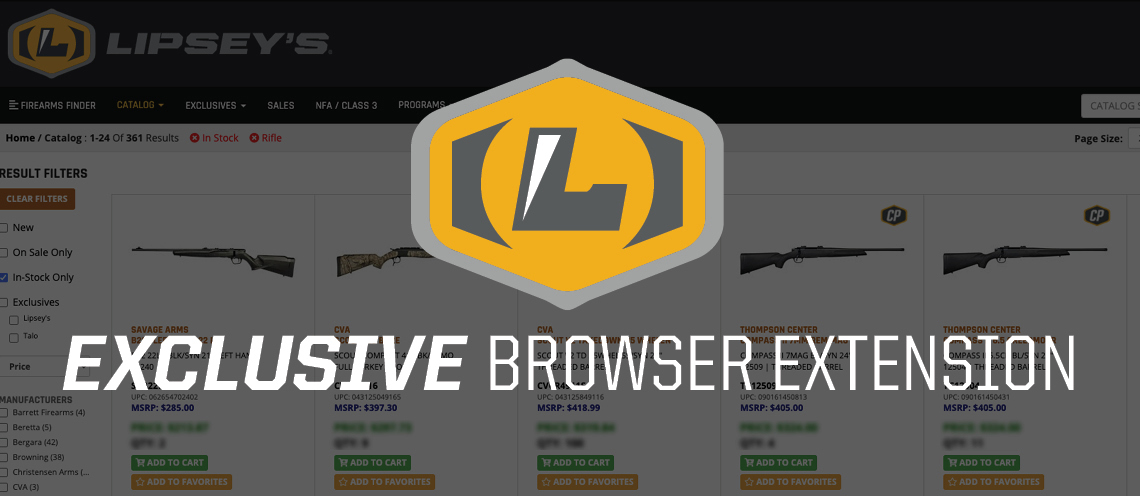 LIPSEY'S CHROME BROWSER EXTENSION
Get Lipsey's Pricing & Availability From Anywhere On The Internet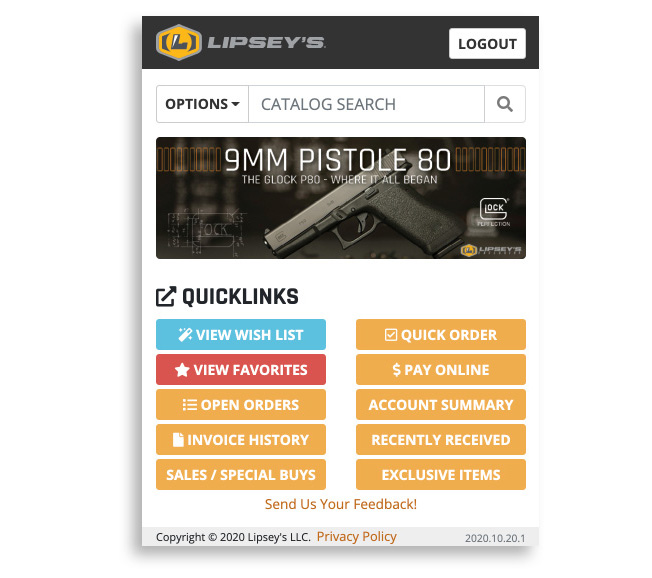 Lipsey's leads the way in innovative firearms distribution. We're excited to introduce our new Chrome Browser Extension featuring the most used functionality of Lipseys.com in a convenient web tool you can use from any website. Installing is fast, free and easy.
The extension allows for seamless price and availability comparisons as you browse the web. Curious if Lipsey's has an item in stock? Just a few clicks will give you the answer without having to leave the website you're on or switch tabs. Simply install and pin the extension, then log in with the same email address and password you use for Lipseys.com.
WHAT DOES THIS BROWSER EXTENSION DO FOR ME?
It makes your job easier. This tool was developed with our busy customers in mind. You've got other things to do besides sourcing and ordering inventory. Search Lipsey's catalog quickly without navigating away from the website you're on.
Streamline Your Workflow
Fast Access to Lipsey's Catalog
Most Used Website Features in a Compact Window
Compare Lipsey's Prices On The Fly
Never Leave the Site You're Browsing
Quick Link to Manage Your Lipsey's Account
Zero Cost and for Lipsey's Dealers Only!
How To Install The Lipsey's Chrome Browser Extension
Step 1
Click "Add To Chrome" Button
If prompted, click "Add Extension" Button
Step 2
Click the Puzzle Piece in the Top Right
Pin it using the thumb tack icon
Log in with your Email Address and Password